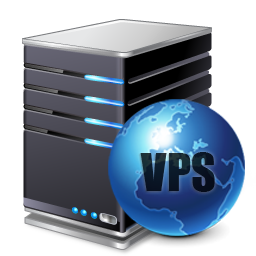 So just what is a VPS?
VPS stands for "Virtual Private Server", and as the name suggests, it is literally a Virtual Server or Virtual Web Host. In other words, it is a "Virtual Machine" on a Computer (a Server), provided by a Web Hosting Company. It is sometimes referred to as a Virtual Dedicated Server or VDS.
Most basic websites are hosted on a "Shared Server". A Shared Server means that your website shares the Server with 100's and possibly 1000's of other websites. What this means is that when there are peak loads, or lots of traffic to these websites, it can affect your website causing it to slow down, or even prevent it from loading at all and "timing out".
A VPS gives you a way of having your own "Dedicated Server" without actually needing the physical hardware. Strictly speaking, a VPS is a Dedicated Server in a Shared Server environment. ie, multiple VPS's are located on the one big Server.
Confused yet? It can be a little difficult to get your head around.
Advantages of a VPS
The biggest advantage that I see with a VPS is that apart from the increased speed, you can host more than one website on the one Server. So in my case, I have six websites on a VPS, and because I have Administrative access to them all, I have greater control over what can be done without the need to rely on the Hosting Company. In addition, unlike Shared Hosting, no other websites/users on the Server (that hosts the VPS) can affect your websites because the VPS is isolated from them.
So, given the advantages of a VPS, I made the decision recently to move my websites (including this one) and Spotty Dog Computer Services to a VPS. It's only just happened, so I'll reserve my judgement for now on the cost vs speed and reliability, so stay tuned for updates.
0
0
Admin
https://www.websitedesignmorayfield.com.au/wp-content/uploads/2022/08/Logo-Website-Design-Morayfield.png
Admin
2014-12-06 18:21:17
2014-12-06 18:21:17
VPS? – What is a VPS?