Website Design Morayfield – Web Design Services
Domain Names
Here at Website Design Morayfield, you can purchase your Domain Name, Transfer your Domain Name in or out, Renew a Domain Name or Back Order a Domain Name. From your User Account, you can change the DNS Server Delegation settings to suit Website Hosting from us, or if you prefer, a different Web Hosting Company. With all Domain Name purchases, you get FREE Management Tools, FREE Domain Parking, and FREE Transfer In. You also have access to all the Top Level Domains (TLD) including .com, .net, .org, .biz and even .xxx if that's what you are in the market for.
Click on the link or the image above for Domain Name Pricing.
eCommerce Solutions
Here at Morayfield Website Design, we can set up an online store for your business using the world class eCommerce Solution, WooCommerce.
WooCommerce is a super powerful and flexible eCommerce Plug-in that is fully configurable to allow you to create just about any online selling function you could possibly think of.
Having an online store gives your customer's, and potential customer's, another means of accessing your goods and services 24 hours a day, 7 days a week.
Why limit your business to a 9 to 5 mentality. Get eCommerce capability on your website and capture a slice of the online revolution.
Email Hosting
You can have your own personalised email address (yourname@yourdomain.com.au) when you register a Domain Name, by purchasing one of our three Email Hosting Products. If you don't need or want a website, but you still want a personalised email address, then Email Hosting is for you. It is easy to setup for Mac, PC and all Mobile devices, and includes ActiveSync and Webmail. There are three Email Hosting Packages to choose from.  The  Basic one Email package, the Standard 10 Email package, and the Business 50 Email package.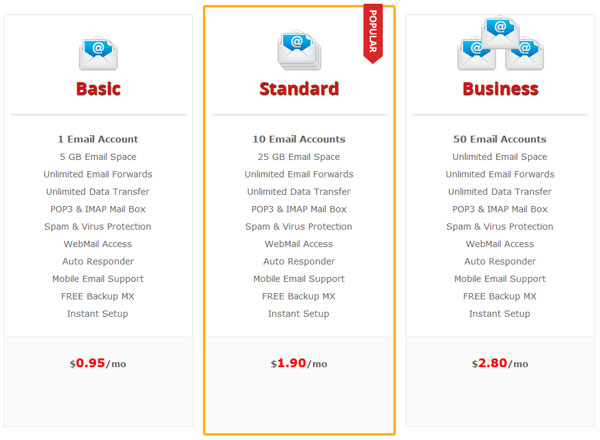 Purchase Email Hosting by clicking on the link or the image above.
SEO (Search Engine Optimisation)
Search Engine Optimisation or SEO, is the process of attempting to improve the search results of a website or a web page in a search engine's "Organic" or "Natural" search results (without the use of paid advertising like Adwords).  The better a website is optimised for search results, the higher it will appear in those results, and theoretically your website will receive more traffic.  SEO can be used to target different types of search like, Image search, Local Area search, Video search, News search and Business Specific searches. The three big players in Search Engines, Bing, Google and Yahoo, use a secret algorithm to determine website rankings, and software referred to as crawlers use this algorithm to scour the Internet to look at various factors. Not every page is necessarily indexed by the search engine, although you can manually submit an un-indexed page to be considered.  Search Engine companies also offer a paid submission service that will display that website's listing somewhere in the search result page, for either a set fee or a pay-per-click option. So a web site designers job is more than just creating a visually appealing website.  A website or web page needs to be optimised for search engine results. This process is known as SEO, and it can mean the difference between appearing on the first page of the search results and therefore delivering more visitors and therefore potentially more customers, or being buried somewhere down the list on subsequent pages. A lot of web designers ignore the SEO aspect and concentrate on the "look". Your web site may look fantastic, but the reality is that without the proper SEO, your web site just won't deliver the results you want.
The video above offers some useful information and insight into SEO.  Well worth a watch if you are interested in learning about SEO.
Website Design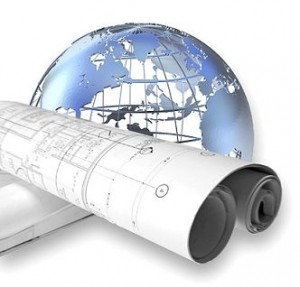 Are you looking for a web designer in the Caboolture Morayfield area?  Well Spotty Dog Computer Services is a local Web Design company that has website design experience across a diverse range of industry sectors. This enables us to offer you a range of design concepts for your website. Some of our clients prefer to give us a design brief which can be as simple or as detailed as you like.  However in most cases it is usually left up to us to come up with a website design for them.  Our website designs are Responsive and use standards-compliant HTML (Hypertext Markup Language) and CSS (Cascading Style Sheets) to ensure cross-browser compatibility and search engine friendliness. Our Website Design services can provide you with your own Online Store using our effective eCommerce solutions, not to mention your own Blog, Business website, Community Service website, Forum based website, with pages that can include things like FAQs, Guestbook, Photo Gallery, Password Protected Pages and even your very own Live Chat Room!!!, and by using a Responsive Theme, they can all be accessed effectively across a range of devices including Mobile Phones and Tablets. Get you business found online and start selling more by creating awareness of your brand, products and services.
Website Hosting
"Website Design by Spotty Dog Computer Services" can provide you with great value Web Hosting with all the latest features you need.
Options range from Basic Shared Hosting starting at $99/yr, to leasing space on our Dedicated Server (read about it here).
Order now and get instant setup with an easy to use Control Panel, FTP Access and start uploading your website files now.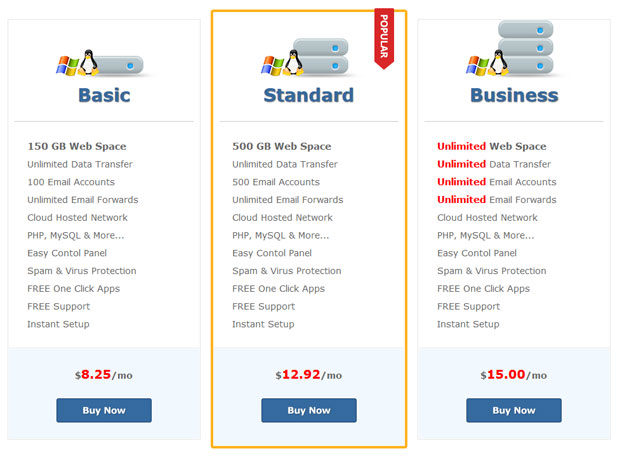 Click on the link or the image above for Website Hosting Pricing.
Business Hours
Our contact number is:
(07) 5428-7905
Monday-Friday: 8:30am to 4:00pm
Weekends: Closed
Public Holidays: Closed