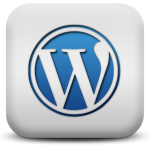 WordPress is a fantastic platform to use as the basis for your website, not just because it is a free Content Management System (CMS) and easy to use, but also because it is so customiseable.
Here at Website Design Morayfield, WordPress is our CMS of choice, and we have been customising WordPress Themes for many years.
Custom WordPress Website Designs are our speciality.  We use professional themes from a recognised world class Theme Developer, and we take those themes and customise them to create a unique website that not only looks great, but is secure and responsive too.
By using a Child Theme and Custom CSS (Cascading Style Sheets) and HTML (Hypertext Markup Language) coding and tweaks, coupled with the use of specific Plug-in's, we can make your website unique and stand out from the crowd.
To give you some idea of what Custom CSS looks like, here is an example of some of the Custom CSS we have used on this very website:
It is by the use of Custom CSS that we can completely control the look and feel of your WordPress Website.
The sorts of things that can be controlled are; Heading fonts, sizes and colours – Text Styling like text shadow – Changing the spacing of margins and padding between elements – Hover Colours, and so on.